Agape Biomedical clinic is an award-winning family hospital located in Kuje – Abuja, Nigeria, West Africa. We specialize in family medicine with the ultimate aim of putting you in a good state of health. Our members of staff are up to date in current trends and will respond courteously to your needs.
At Agape Biomedical Clinic, we believe in doing it right, knowing that every health problem has a solution and nothing is more valuable than health.
Our job is to uncover the source of your health issue and offer a prompt solution without making it a source of pain for you, whether bodily or financially.
When you step into our clinic, understand that God is in total control. We Care, but God Heals!
Agape Biomedical Clinic was founded in January 2012 to bring health solutions to people in need of good health! We have a mandate to bring unparallel health care to patients in a responsive and timely manner.
In view of the fact that, the field of medicine is too vast for anyone to claim overall knowledge; this made us to partner with some trusted medical consultants and health facilities to ensure our patients gets  the best health care they need!
Our approach to health management is with optimism, enthusiasm, respect, and empathy. We have a robust teamwork delivery system that treats every patient and their relatives with the utmost dignity and reverence.
We know that being sick is enough pressure for the patient and their relations, so our staff are trained to respond promptly to the patient(s) and alleviate their suffering in a friendly atmosphere. Since, all the money in the World cannot buy Health this made us to have a dependable and trustworthy health management system in place that you can trust.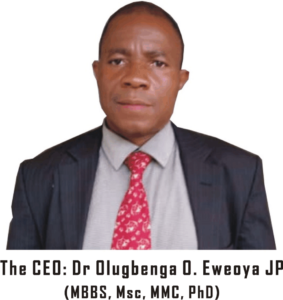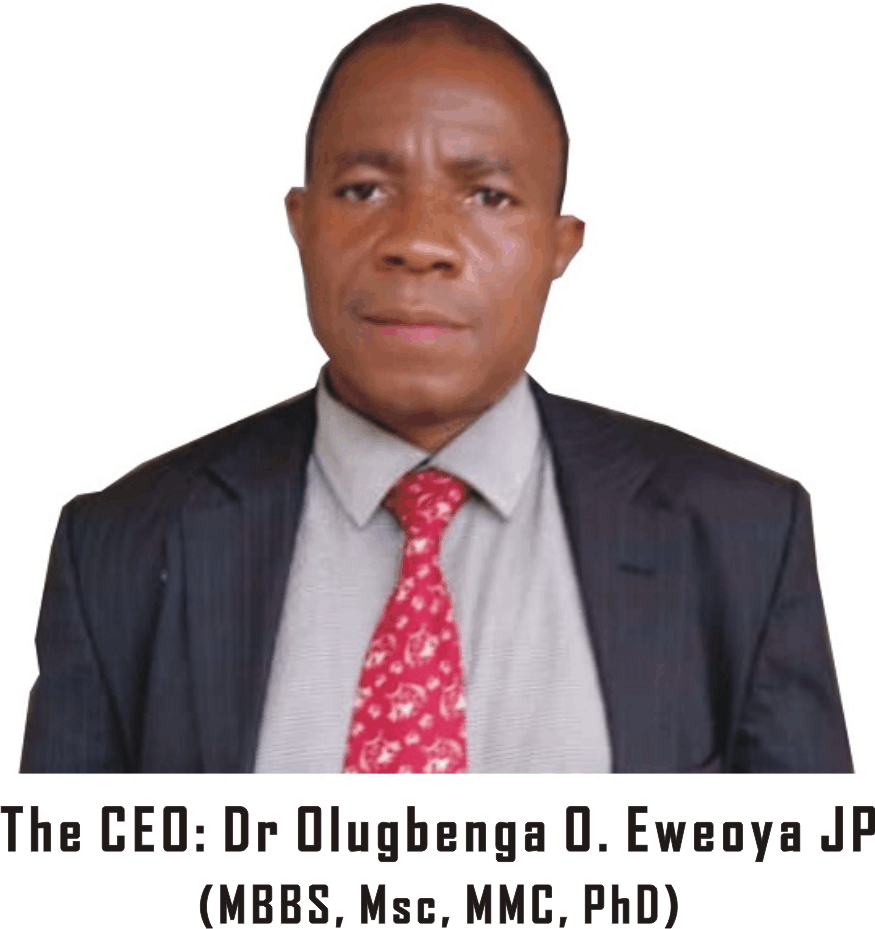 Dr. Olugbenga. O.  Eweoya (Ph.D., MSc, MBBS, and PGDM) is a seasoned and dynamic family physician with local and international exposure. He has wealth of experience and has practised Medicine in Government and Private hospitals including hospitals overseas.
He is a member of Nigeria and Foreign Medical Associations. He has some publications to his credits in peer reviewed journals both local and international and has attended courses & conferences globally.